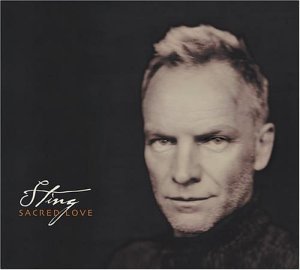 And the music played.....

So last night was the Sting concert. I have to say that it was, well.......KICK ASS!!! I know, I sound like a fifteen year old, but WOW...Sting puts on a great show. Here I haven't been to a concert in years..and now, two in the space of a month....
I went with Stephanie, who, as we all know by now, is about the coolest person on the planet? ( What? You didn't know that? I'm shocked..I shall have to post seperatly about this coolness) Anyway, originally the tickets were purchased as a birthday gift for someone...but then that someone turned out to be completly undeserving of such an awe inspiring birthday...so I decided that the best way to get the most out of that concert was to take Steph with me, and damn if I wasn't right.
We noshed a bit before the show. Laughed at the obviously cracked out woman wandering aimlessly among the tables. Talked about, well just general crap. I've noticed that even general crap with Steph turns into major laughs...a good time had by all.
After the din din we meandered our way through the fashion challenged folks in the mall and found our way to the Delta Center....and we had very good seats...side of the stage, not to high up...it was set to be a killer evening.
Then Steph decides she has to pee...so off we go. Mens room. Mens room. Mens room....wait I see a pattern here......seriously we walked by SIX mens rooms in a row before we got to ONE womens room...and there, outside the womens bathroom was the parapehnallia stand..and Stephanie forgot that she had to pee. Two hats, two autographed books and a t-shirt later ( oh and let's not forget the matching pins) We make our way back to our seats......And I'll just tell you the rest later.
Suspense is good for digestion.